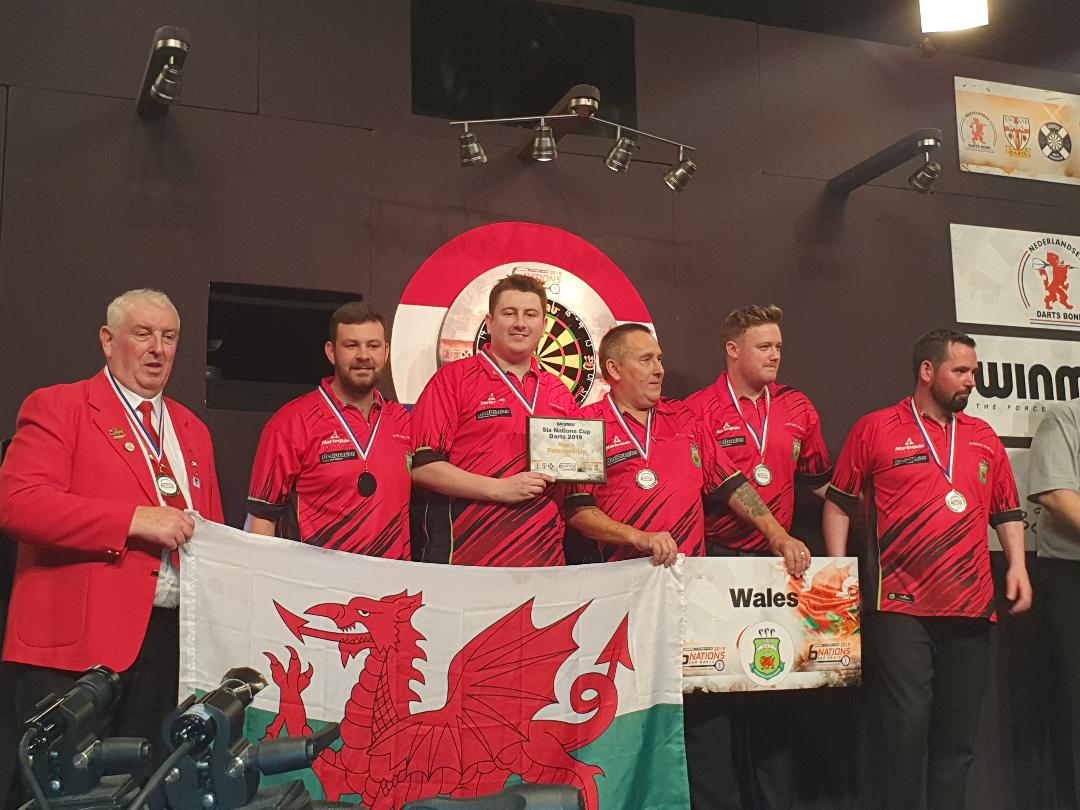 The organisation was formed by Roy Smith in 1974 in order to take part in the Home International match held at the Lyceum Ballroom London. The result came down to the last game where Cliff Inglis England took on David Porter Wales, Ingles won by the narrowest of margins and England won by 1 point with Wales in second place.
In 1975 the Home Internationals were held in Cardiff and hosted by Wales where they took the title with Tony Ridler hitting double 12 with two matches still to be played.
1976 saw Scotland hosting this event with Wales again in second place by just 1 point.
The first Welsh Squad 1974 was:
D. Elias Carmarthen
Alan Evans West of England
Alf Jeffries Gwent
Terry James Glamorgan
David Rocky Jones Glamorgan
Dyfri Jones Glamorgan
Ceri Morgan Glamorgan
Phil Obbard Glamorgan
Dave Porter Glamorgan
Leighton Rees West of England
Tony Ridler Gwent
1975 Squad
Alan Evans West of England
Bill Greenough Clwyd
Terry James Glamorgan
David Rocky Jones Glamorgan
Dyfri Jones Glamorgan
Ceri Morgan Glamorgan
Phil Obbard Glamorgan
Des Owen Glamorgan
Leighton Rees West of England
Tony Ridler Gwent
Mike Tarling Gwent
1976 Squad
Alan Evans West of England
Bill Greenough Clwyd
Terry James Glamorgan
David Rocky Jones Glamorgan
Dyfri Jones Glamorgan
Ceri Morgan Glamorgan
Phil Obbard Glamorgan
Des Owen Glamorgan
Leighton Rees West of England
Tony Ridler Gwent
Tony Skuse Glamorgan